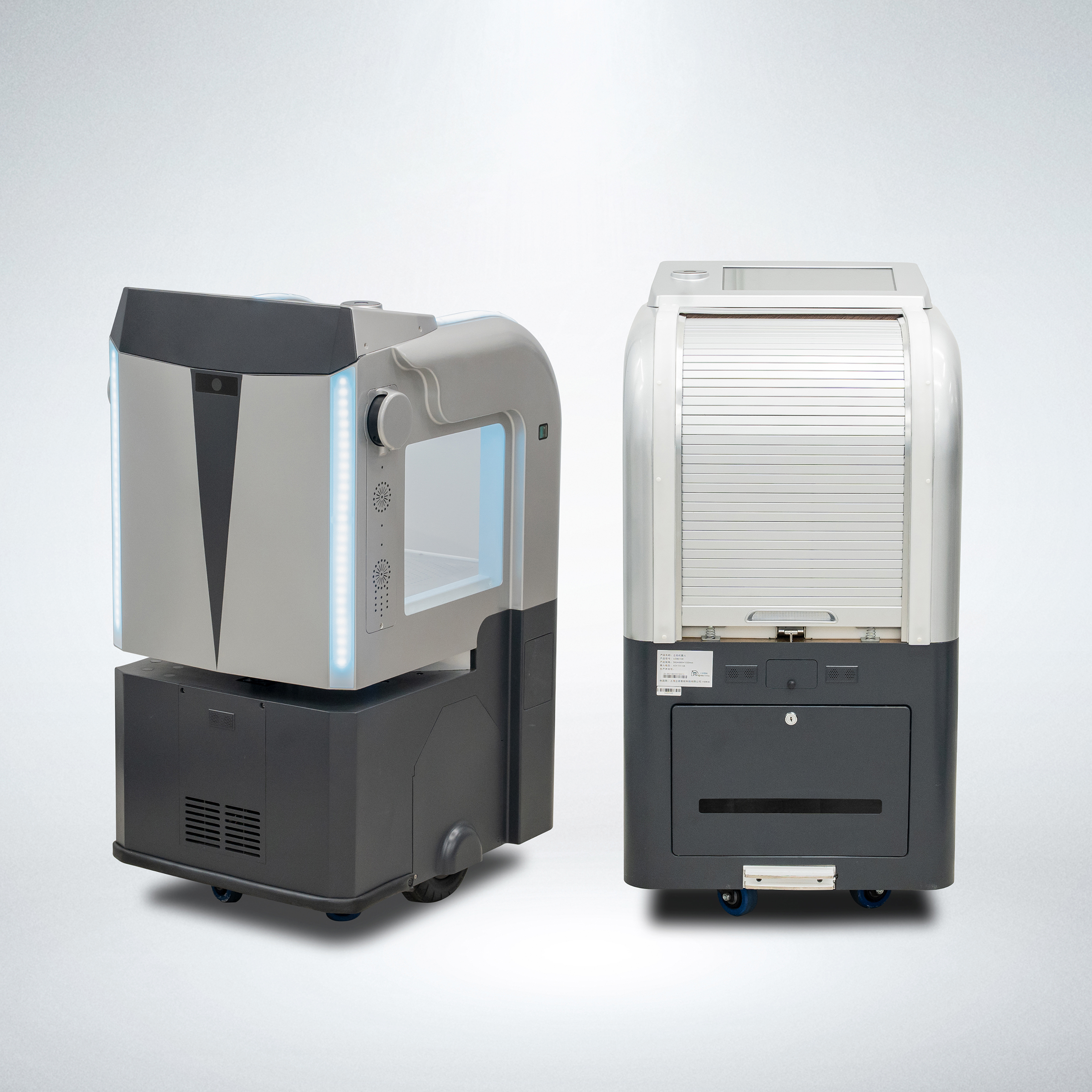 We will deliver food and drink to multiple floors in cooperation with the elevator. (Currently under demonstration experiment with a major elevator manufacturer / research institute)
It is possible to maintain a sterilized state by ultraviolet rays.
Multiple robots can be operated and each can be tuned to select alternating or parallel traffic depending on environmental conditions.
A camera is installed to allow you to look around the corridor.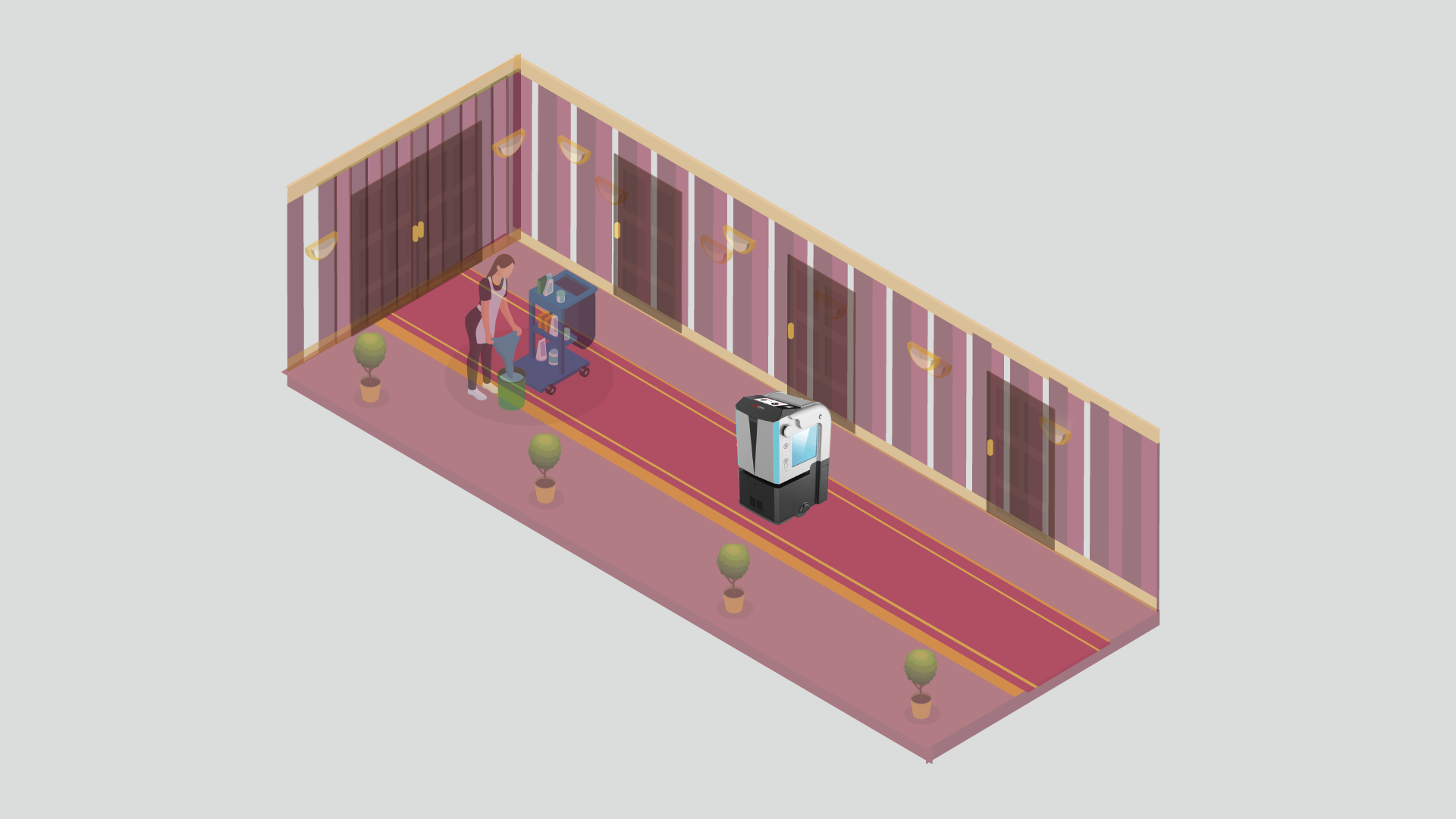 AIM ROBOT AKARI Overview: Specifications
Body size
(length x depth x height)
633mm x 560mm x 1080mm
Box size
(length x depth x height)
562mm x 385mm x 440mm
weight
50kg
Touch screen size
10.1in
resolution
1920 x 1080
Wireless communication
WiFi + 4G (5G module can be replaced in the future)
Walking speed
Maximum 1.5m / s (settable)
Continued endurance
Can be used for 8 to 10 hours with a full charge of 6 hours
Automatic charging
When the battery level is low, it automatically returns to charging (capacity can be set when returning).
Battery capacity
26Ah
Rated input power / voltage
126W / 42V
Maximum load / maximum climbing ability
30kg / 6 degrees
Maximum step
1cm
Slope wading depth
5cm
Brake distance
50 cm or less
Exercise model
Two-wheel differential
Suspension method
Independent suspension
IP protection level
IP62
Environmental temperature
0-40 ℃
Base OS
ubuntu + ROS
Interactive OS
Android system
Algorithm OS
Jetson-based, S LAM route planning, navigation avoidance
sensor
With ultrasonic and collision sensor
Multiple robot control
Multiple robots can be operated and deliveries can be received at multitasking points. Always start the task from the robot closest to the task point. If multiple robots follow the same route, you can coordinate multiple machines to select alternating or parallel traffic depending on the environmental conditions.
Elevator control
After remodeling the elevator side, the elevator is controlled to carry goods and meals to multiple floors. (During the demonstration experiment)
Inquiries
Please feel free to contact us regarding products.
Aim Technologies Co., Ltd.
#519 Toranomon Shiroyamatorasutotawa(4-k,
Minato-ku, Tokyo-to 105-6004
Japan