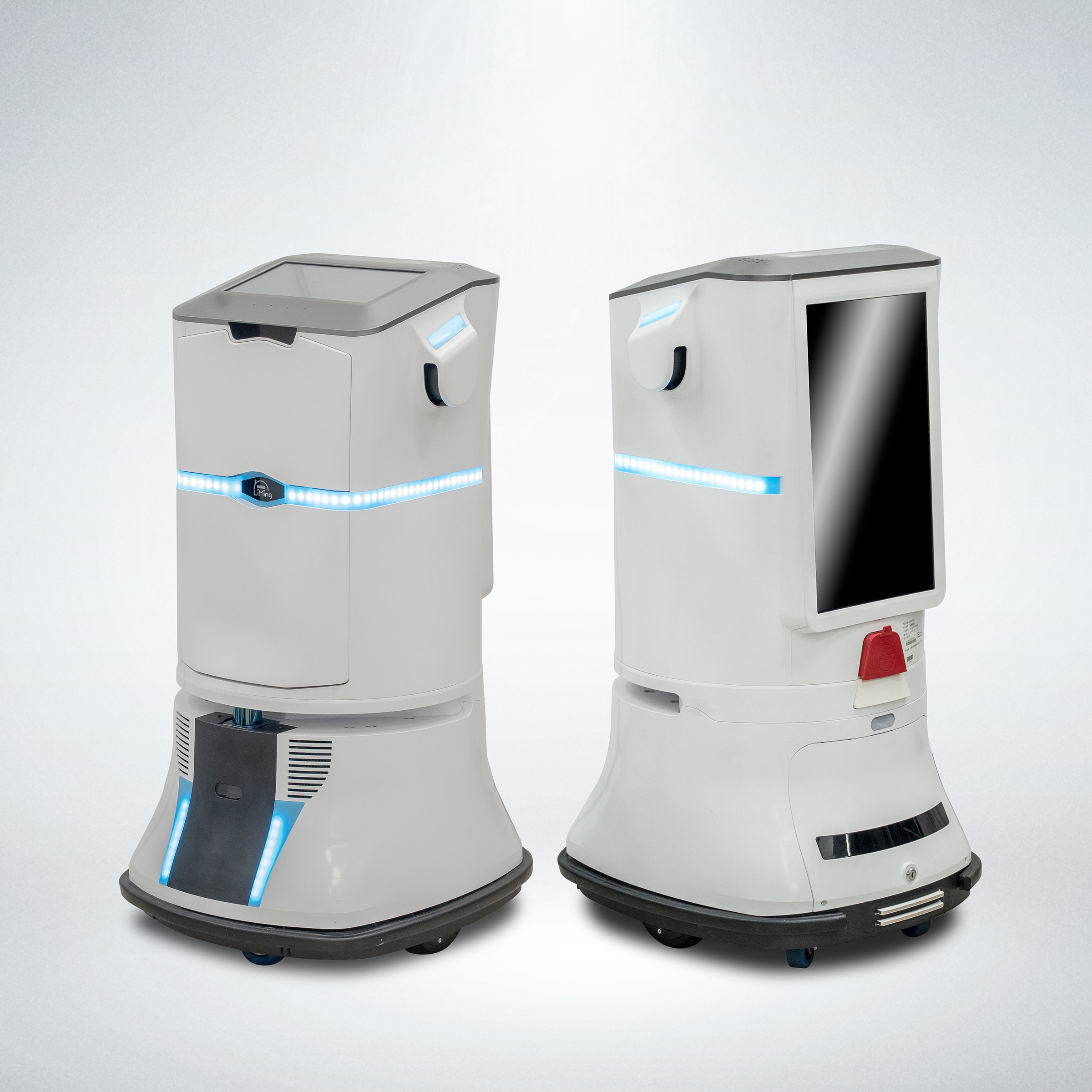 The image is projected on the rear LED display and used as a promotional medium for tenants.(Bargain information, membership recruitment information, etc.)
Prepare the QR code for the robot and distribute the store coupon to the customer.
It patrols the common area of ​​the mall based on the mapping.
Equipped with a small negative ion generator and a small humidifier that can be sprayed with hypochlorous acid, it can be sterilized and humidified.
Equipped with a camera, you can look around the store.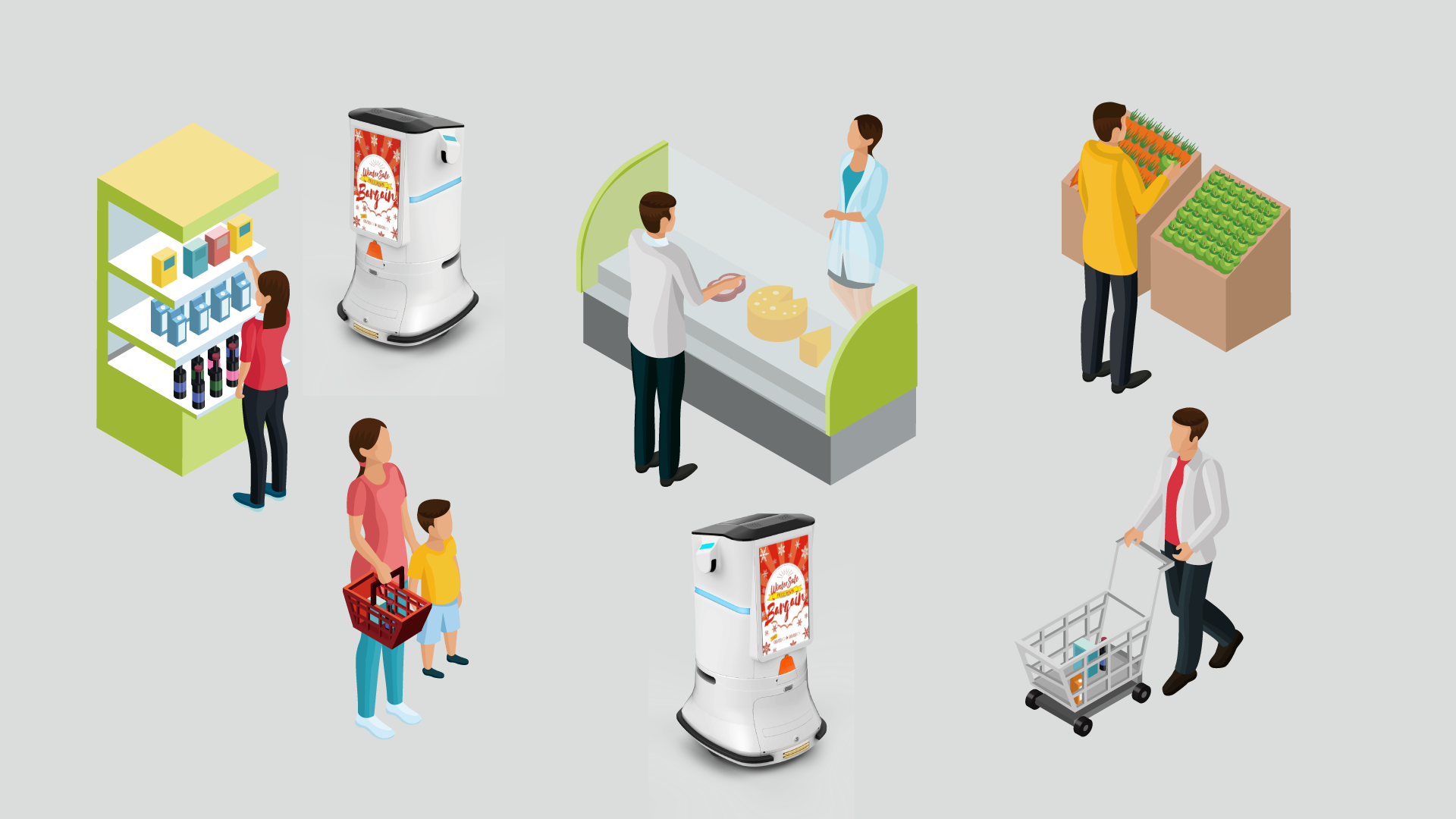 AIM ROBOT NAOMI Overview: Specifications
specification
Robot size
(length x depth x height)
685mm x 590mm x 1130mm
Box size
(length x depth x height)
Top: 335mm x 300mm x 180mm
Bottom: 335mm x 300mm x 250mm
Both the upper and lower cabinets can be individually controlled and opened.
weight
65kg
Touch screen size
10.1 inch
resolution 1920x1080
signage
21.5 inch screen (non-touch)
Wireless communication
WiFi + 4G (5G module can be replaced in the future)
Walking speed
Maximum 1.5m / s (settable)
Continued endurance
Can be used for 8 to 10 hours with a full charge of 6 hours
Automatic charging
When the battery level is low, it automatically returns to charging (capacity can be set when returning).
Battery capacity
26Ah
Rated input power / voltage
126W / 42V
Maximum load / maximum climbing ability
10kg / 8 degrees
Maximum step
2cm
Slope wading depth
5cm
Minimum passage width
0.9m
Brake distance
50 cm or less
Exercise model
Two-wheel differential
IP protection level
IP62
Environmental temperature
0-40 ℃
Base OS
ubuntu + ROS
Interactive OS
Android system
Algorithm O OS
Jetson-based, S LAM route planning, navigation avoidance
sensor
With ultrasonic and collision sensor
Multiple robot control
Multiple robots can be operated and deliveries can be received at multitasking points. Always start the task from the robot closest to the task point. If multiple robots follow the same route, you can coordinate multiple machines to select alternating or parallel traffic depending on the environmental conditions.
Elevator control
After remodeling the elevator side, the elevator is controlled to carry goods and meals to multiple floors. (During the demonstration experiment)
Inquiries
Please feel free to contact us regarding products.
Aim Technologies Co., Ltd.
#519 Toranomon Shiroyamatorasutotawa(4-k,
Minato-ku, Tokyo-to 105-6004
Japan